The French Book Trade database has multiple uses for students and scholars of literature, book history, Enlightenment studies and bibliography.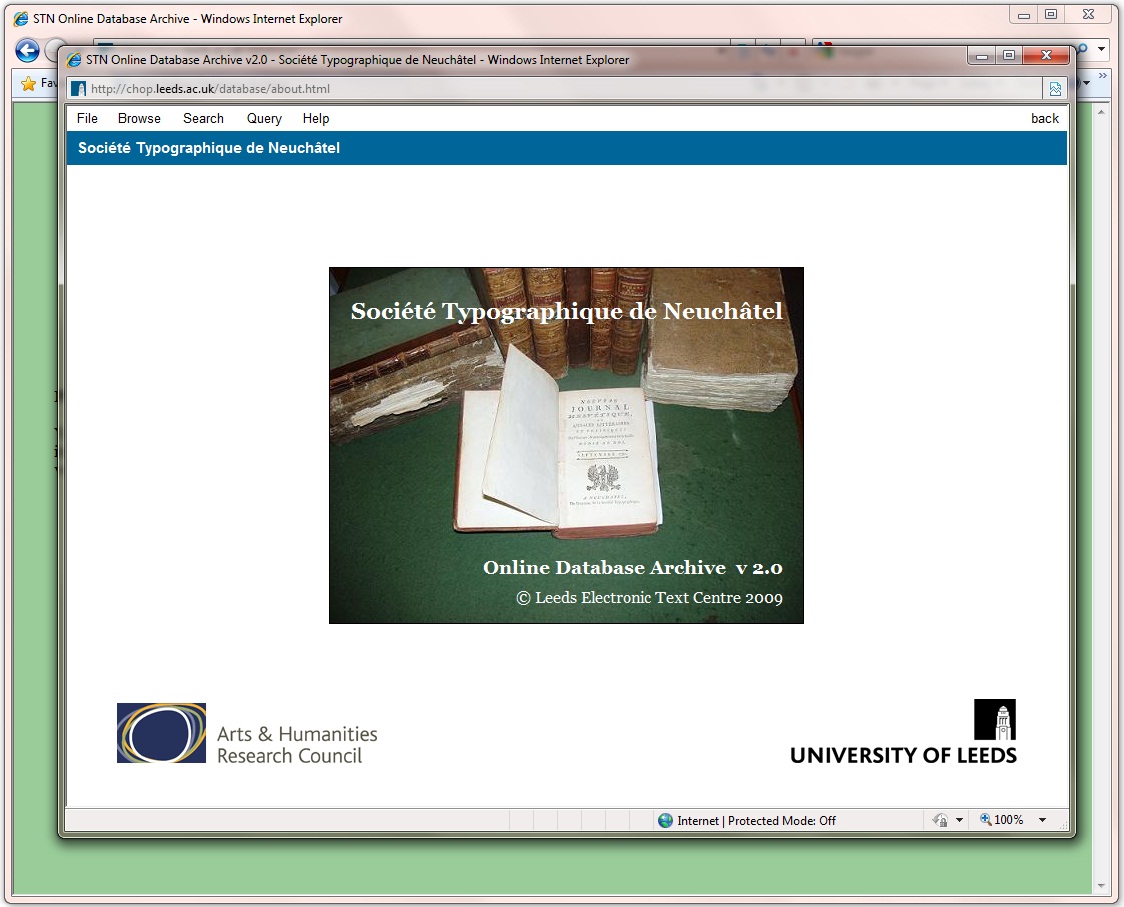 By bringing together information on 2,895 clients, and over 413,000 sales of almost 4,000 editions, and fixing over 70,000 transactions in time and space, it is ideal for studying the dissemination patterns and trends; client networks; and local markets.
The other pages linked to the 'About' menu are intended to give an indication of some of the many uses of the database.